Café Aroma
Lisbon Coffee Roasters


_
ARTISAN ROASTERY
Hand-roasted specialty coffee.
Always fresh and aromatic.

You'll love it!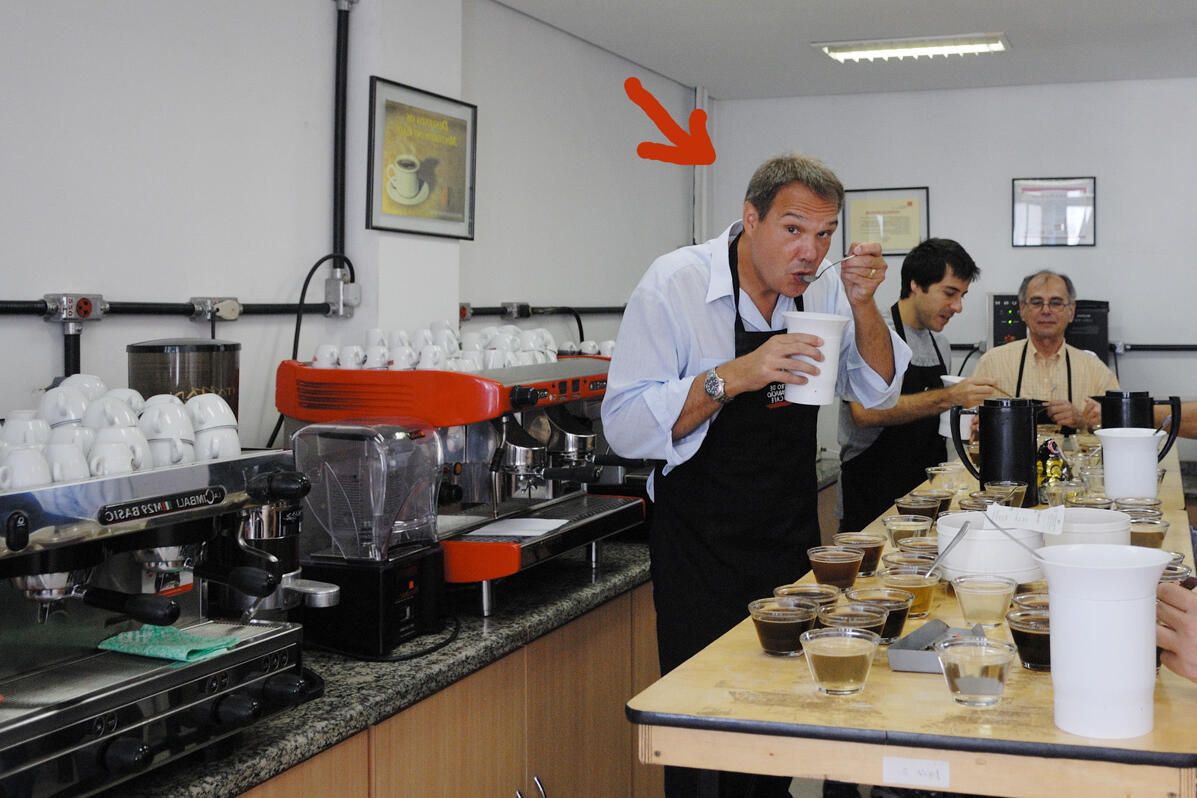 Founder: Jochen Weber
COFFEE EDUCATION
Coffee Roasting Diplomas, Stendal, Berlin, LisbonClassification and Cupping, São PauloCupping & Sensorik Advanced, BerlinBarista Skills SCA, RomePublication: Visit to the Coffee. Coffee in Brazil.. . . .(in German; ISBN 987-3-7386-3311-5)
Visited "Coffee Countries" and Farms
BrazilColombiaEthiopiaGuatemalaHawaii (Kona)IndiaIndonesia (Java)KenyaMexicoPeruSão Tomé and PríncipeVietnam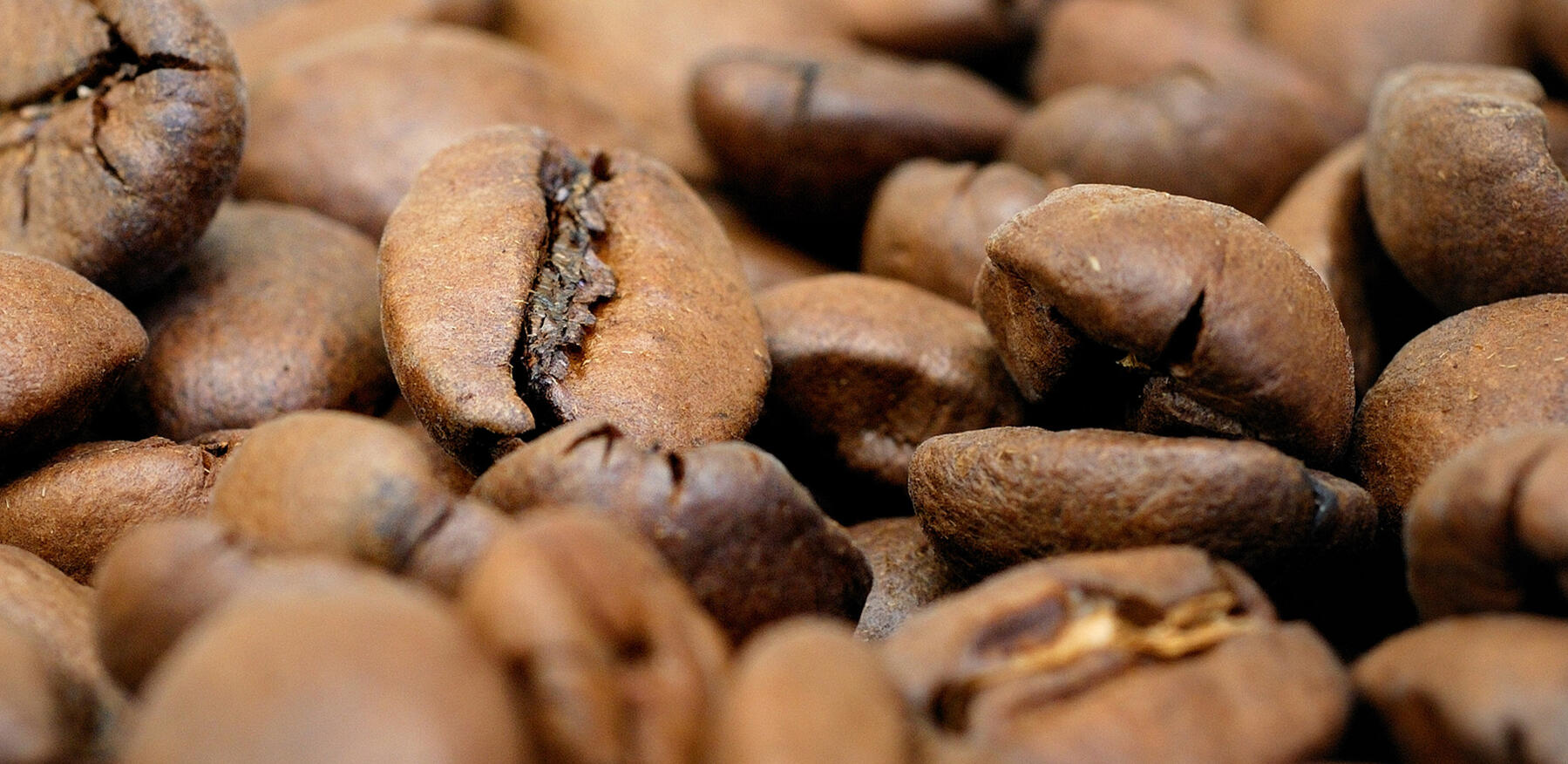 Our Roasting Philosophy
We roast our coffees neither too light nor too dark – always between the first and the second crack. In coffee jargon, our preferred roast degrees are called City+ and Full City, for our espresso coffees.

This is how we optimally balance our coffees between pleasant acidity, maximum aroma, accentuated body and a persistent aftertaste. Our prolonged roasting process in the drum roaster minimises chlorogenic acid, making our coffee particularly aromatic and also stomach-friendly.

In addition, good quality is very important to us. We select...
• ... from the best or special coffee growing areas and fine Arabica varieties
• ... coffees grown at medium to high altitude, where the best Arabica coffees grow
• ... coffees with care in cultivation, harvesting and further processing (natural, washed and semi-washed)
• ... good Canephora coffee (Robusta) from India for our blends
The Roaster: Coffee-Tech Engineering, FZ94
Drum roaster with an outstanding roasting qualityComplete manual control over the whole roasting processRoasting methods: infrared radiation, conduction and convection – at the same timeEmbedded digital speed control and venting blowerThree temperature controllers, three individual digital probes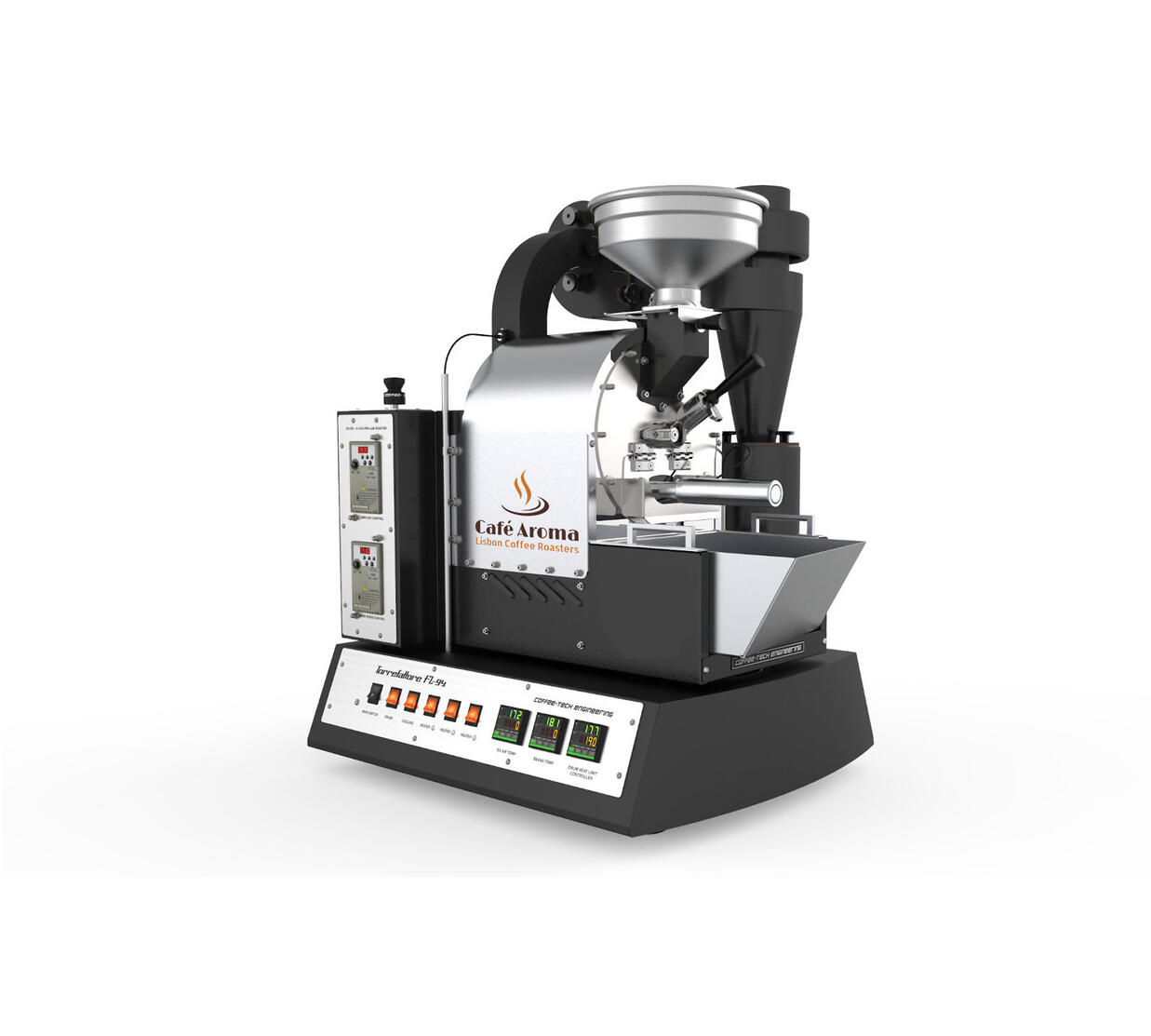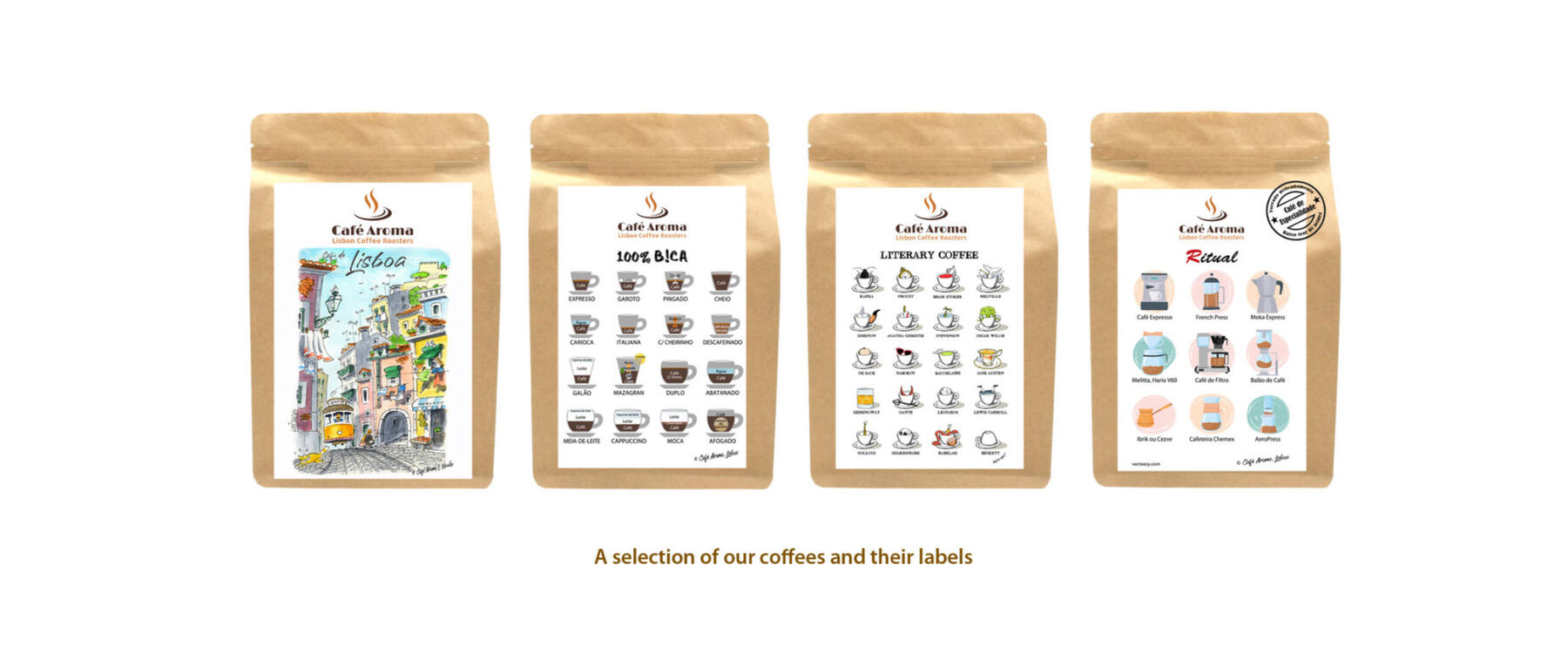 Our Labels
We attach great importance to the selection and design of our thematic labels, and we put a lot of effort into this.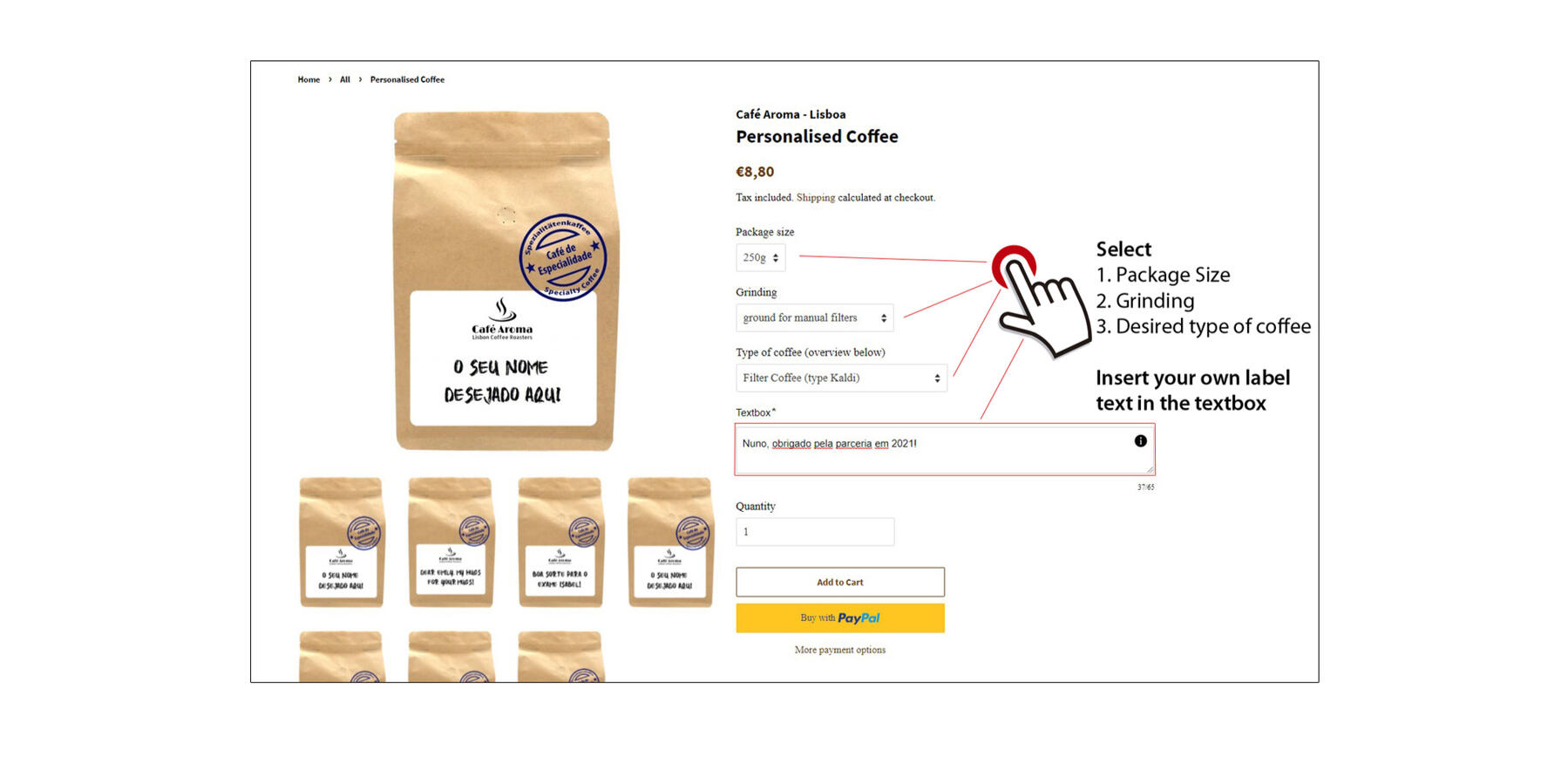 NOVELTY: The Personalised Coffee
THE inventive gift idea: Personalise your coffee and decide what should be printed on the label!

It's easy: First select your desired package size, the grinding, the type of coffee your prefer and then enter your personal text!

Surprise someone with this special idea, e.g. for a birthday, as a thank you, for an anniversary, a farewell or simply as a nice surprise.
---
Coffee Pages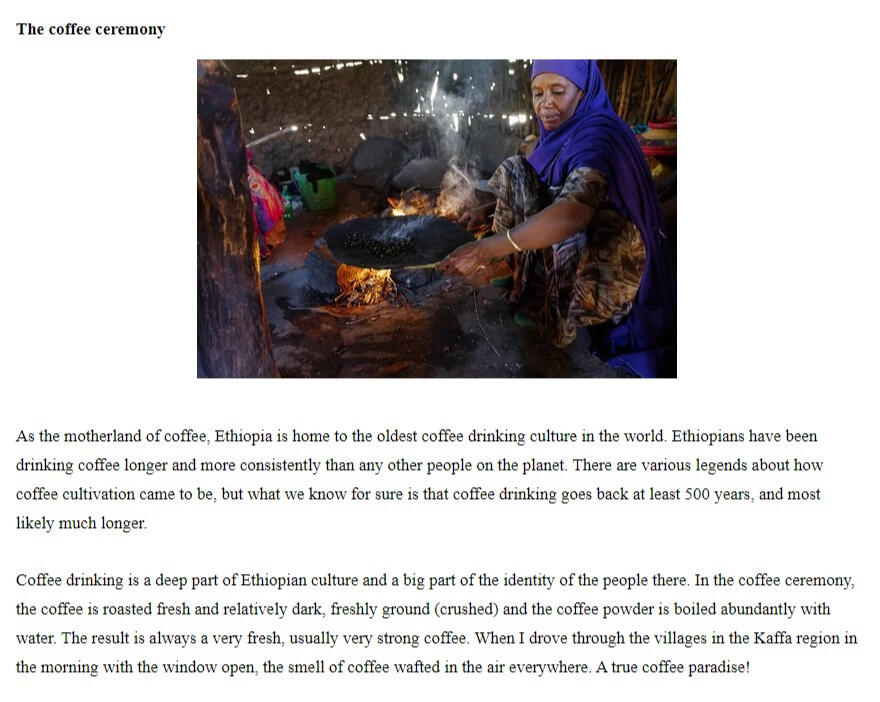 We offer a lot of interesting additional information about our coffees, such as:

.... about Portuguese coffee varieties (100% B!CA)

.... about the most important preparation methods (Ritual)

.... about Brazil as coffee world champion (Sabor do Brasil)

.... about the monsooning process in India (Monsooned Malabar)

.... about the origin of coffee (Kaldi)

.... about the coffee Torrefacto (Tuguinha)

.... about coffee from Lissbon (Café de Lisboa)

.
Customer Testimonials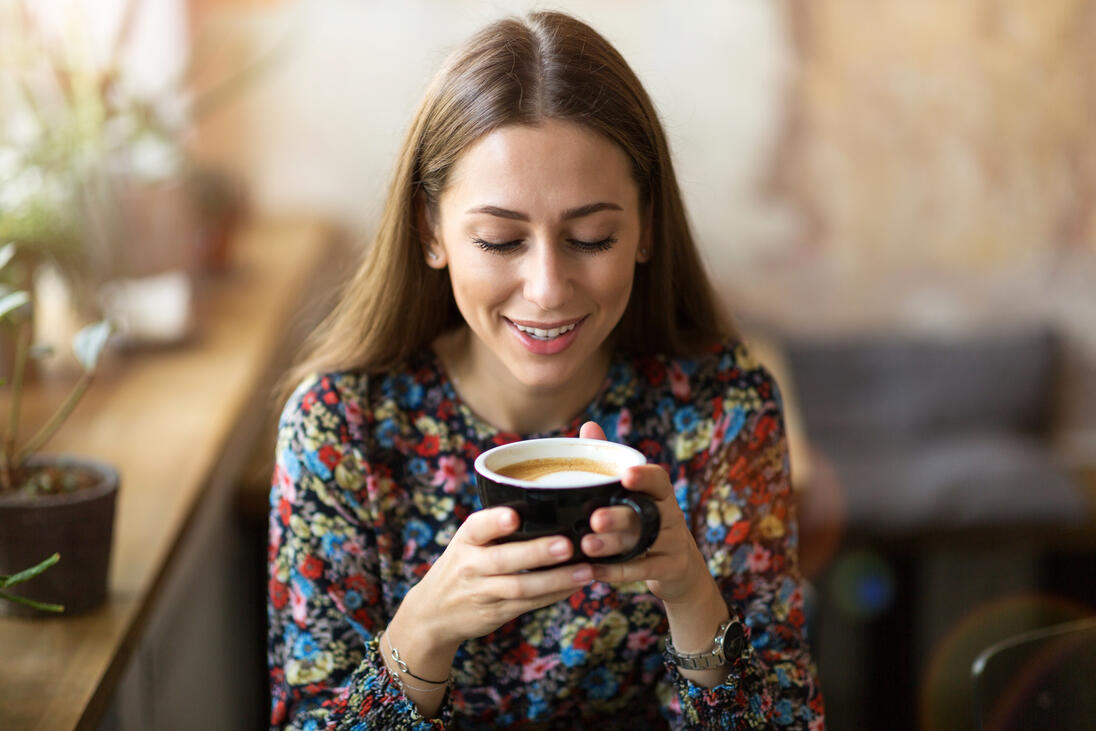 "You are like a drug dealer!"
(M. Rebelo, 7/2021)

Wonderful... The coffee has arrived and the first cup drunk... What a fine coffee!
(S. Amsler, 5/2021)

"[…] and the coffee smells wonderful and is extremely tasty."
(H. Vagt, 6/2021)

"I'm looking forward to the next delivery! Since I've had your coffee, I've been looking forward to my cup every morning."
😊 (V. Weber, 7/2021)

"Today's order is all for my wife. She doesn't drink anymore any other coffee except yours."
(A. Zambito, 1/2022)
Café Aroma - Lisbon Coffee Roasters
If you liked what you have seen so far, please visit our website or follow us. For direct questions you can most conveniently use WhatsApp (or Signal). 📲+351 964 483 802

We are here for our customers, gladly in Portuguese, English, German or Italian.
© Café Aroma - Lisbon Coffee Roasters 2022
Test
---